Living Nativity & Festive Farm
Friendly Nativity Animals, Fully Insured, Indoors or Outside
Our Nativity Themed farm was a big hit in 2015 and we covered a variety of Festive events including St James's in Muswell Hill, St Stephens and St Wulstan's in Birmingham and All Saints Woodford Wells.
Organising couldn't be any easier and because we come to you and we provide a written risk assessment, the handcleaning facilities and bring all necessary equipment with us so you just have to sit back, relax and enjoy along with your guests.
Timings can be adjusted to suit your specific needs but a typical 3hr slot would be £595+ VAT.
With our Nativity aniamls we bring Chickens, Geese/Ducks, 2 Sheep, 2 Goats, a Donkey and or a Cow. You may put your own Mary & Joseph in with the animals if you (and they!) would like.
Each visit includes:
£5m Public Liability Insurance
All Safety Equipment Supplied
Risk Assessment Supplied Beforehand
CRB Checked Staff per visit as a minimum
We can also supply straw bales and mobile sinks - please ask when you enquire
If you would like to know more please contact us on 01234 771212 or make an enquiry online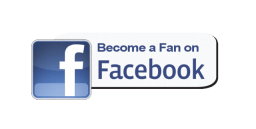 Visit our Facebook page to see which 'Open to the Public' events we are booked to appear at this year.
facebook.com/arkfarm